colspan="2" style="text-align:center; padding:0; background:;"| [[Image:|258px]]
Flash-Time
Background information
Feature films
Wreck It Ralph 2
Television programs
Wreck A Star
Video games
Wreck It Ralph 2
Books
Park attractions
Portrayed by
Portrayed by
Animators
Voice
Bruno Mars
International Voice
Performance model
Designer
Inspiration
Honors and awards
Character information
Full name
Terry Von Applejam\Flash Time
Other names
non-candy boy
Personality
funny, cute, mean, cruel, evil, greedy, loves Vanellope (formerly)
Appearance
Age
Birthday
Occupation
Crimminal
Affiliations
Bad
Alignment
Goal
to marry Vanellope (formerly), to kill Ralph and Felix, to control the arcade and come into the real world + control it
Home
NES
Relatives
Turbo (father, deceased)
Love Interests
Pets
Allies
vanellope von schweetz
Minions
March-Mellow Goblins, Chocolate Goblins, Fitgomb, Minty Sakura, Gutz
Enemies
Ralph, Felix Jr, Felix Sr, Vanellope Von Schweetz
Likes
Dislikes
Powers and abilities
Weapons
Fate
runs with Gutz to hell while hell goes out of order and gets plugged out making Flash Time die.
Quote
"Oh Vanellope, you thought i love you? so here's some news for you. i dont. now it's time to get rid of her Gutz. goodby Von Schweetz!" "What! Hell isn't out of order! Nooooooo!!!!!!!!!!"
[Source]
Flash-Time, A.K.A Terry Von Applejam is
Vanellope's
former love intrest and the hidden main antagonist of Wreck-It-Ralph 2. He is
Gutz's
boss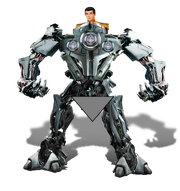 Ad blocker interference detected!
Wikia is a free-to-use site that makes money from advertising. We have a modified experience for viewers using ad blockers

Wikia is not accessible if you've made further modifications. Remove the custom ad blocker rule(s) and the page will load as expected.