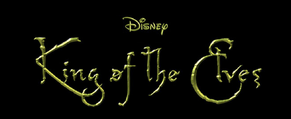 King of the Elves is a 2017 hand-drawn animated film directed by Chris Buck and written by Phil Johnston. The film is loosly based on the short story by Phillip K. Dick. The film is the 59th film produced by Walt Disney Animation Studios and the 11th film in The Disney Revival.
Plot
For years, there has been a war between the Elves and the Trolls. When the king of the trolls kills the king of the elves, his immature son must become king and lead the elf armies. However, when an immature young man named Joesph accidentally destroys the home of the Trolls, he's immediately crowned king. Now, when the trolls want revenge, the two must learn to finally grow up and defeat them.
Cast
Humans
Grant Gustin as Joseph Richards
Ashley Johnson as Tina Agsen; Joseph's love interest
John Goodman as Phillip Richards; Joesph's fahter
Tress McNeille as Katherine Richards; Joesph's mother
Elves
Micheal Cera as Ren; the son of Vanhal
Mae Whitman as Hathel; Ren's love interest
Peter Cullen as Vanhal; the late king of the elves
Jim Cummings as Tycu; the wise assistiant to the king
Trolls
Clancy Brown as Rirfo; the main antagonist
Karen Gillan as Ladra; Rirfo's daughter
Fred Tatasciroe as Songen; a troll disguised as an elf
Ad blocker interference detected!
Wikia is a free-to-use site that makes money from advertising. We have a modified experience for viewers using ad blockers

Wikia is not accessible if you've made further modifications. Remove the custom ad blocker rule(s) and the page will load as expected.