"
Pollen
" is a 2017 first ever traditionally animated Disney/Pixar movie. The film was directed by Brad Bird and Tim Burton. The film was released on December 6, 2017.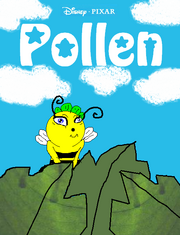 Cast
Susan Egan as Princess Pollen, the main protagonist, a sweet joyful bee person who is desperate to make a difference to her people. The youngest princess of the royal family and heir to the throne. During the film, it is shown that she develops a romantic interest in Benson, although initially he does not show much appreciation for her.
Jesse McCartney as Benson, the bee who is in charge of the bees making honey. He is the film's deuteragonist. During the film, it is shown that he develops a romantic interest in Pollen, although initially he does not show much appreciation for her.
Lewis Black as Ludo, the main antagonist of film. Ludo is a feared swamp monster who has one eye. He leads a large gang of frogs, who hold a Mafia-like control over the little people. He is also Kim's biological father.
Tara Strong as Princess Sue, Sugar's eldest sister who idolizes her as well.
Julia Roberts as Barbara, the princess' lady-in-waiting and Rose's best friend and the tritagonist. She idolizes Sugar and resents being small.
Mara Wilson as Kim, the orphan who doubts her father every time.
Sharon Stone as Peggy, the royal maid. In the end of the film, she is currently in a romantic relationship with Will.
Bonnie Hunt as Queen Amber, as the ruler of the hive, she is an ancient bee, who is due to give up her crown to her eldest daughter, Sue. She sweet towards her younger daughter, Pollen.
Danny Glover as Dennis, he is Opal's husband, later in the film he adopts Kim.
Jennifer Lopez as Opal, she is Dennis' wife, later in the film she adopts Kim.
Kevin Bacon as Will, a worker who later becomes Peggy's boyfriend.
Soundtrack
Sadness
Reconciliation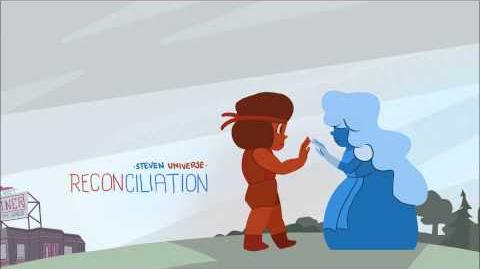 Spin Around from Josie and the Pussycats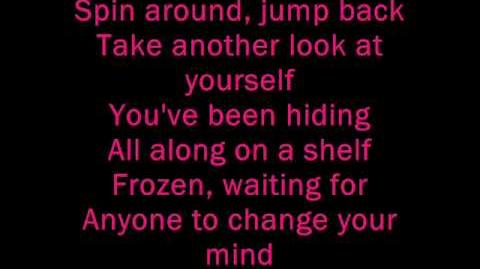 Ad blocker interference detected!
Wikia is a free-to-use site that makes money from advertising. We have a modified experience for viewers using ad blockers

Wikia is not accessible if you've made further modifications. Remove the custom ad blocker rule(s) and the page will load as expected.