Wreck-It Ralph 2
 is an upcoming 3D computer-animated comedy film produced by Walt Disney Animation Studios and directed by
Rich Moore
. It will serve as the sequel to
Wreck-It Ralph
and will be release in 2017 or 2018.
Possible Plot
After Ralph's story has finished it's now time for Vanellope to have a true story to tell of how she got herself abandoned from the game and how she's been restored. Now she takes the lead character role as she searches to find a new lifestyle from being a child to a young adult and assembles her friends are all on a mission to magically teleport from outside of the arcade to the human world to track down a magician who abandoned his game, stoled the golden rings from the Sonic game and became a famous celebrity in the world.
Cast
Gallery
Animation
Music Video Idea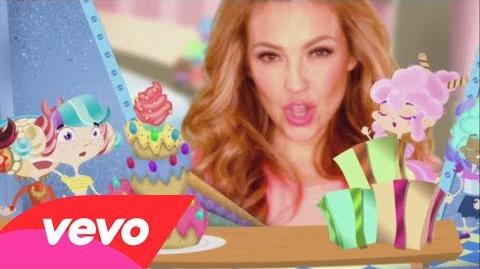 Ad blocker interference detected!
Wikia is a free-to-use site that makes money from advertising. We have a modified experience for viewers using ad blockers

Wikia is not accessible if you've made further modifications. Remove the custom ad blocker rule(s) and the page will load as expected.